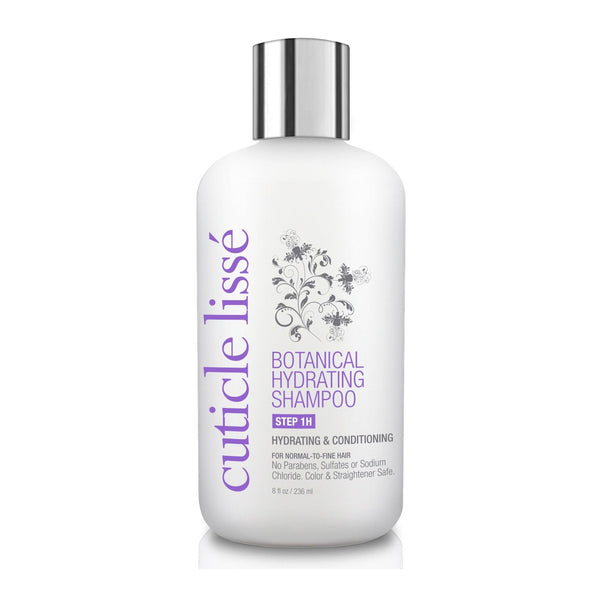 Zoom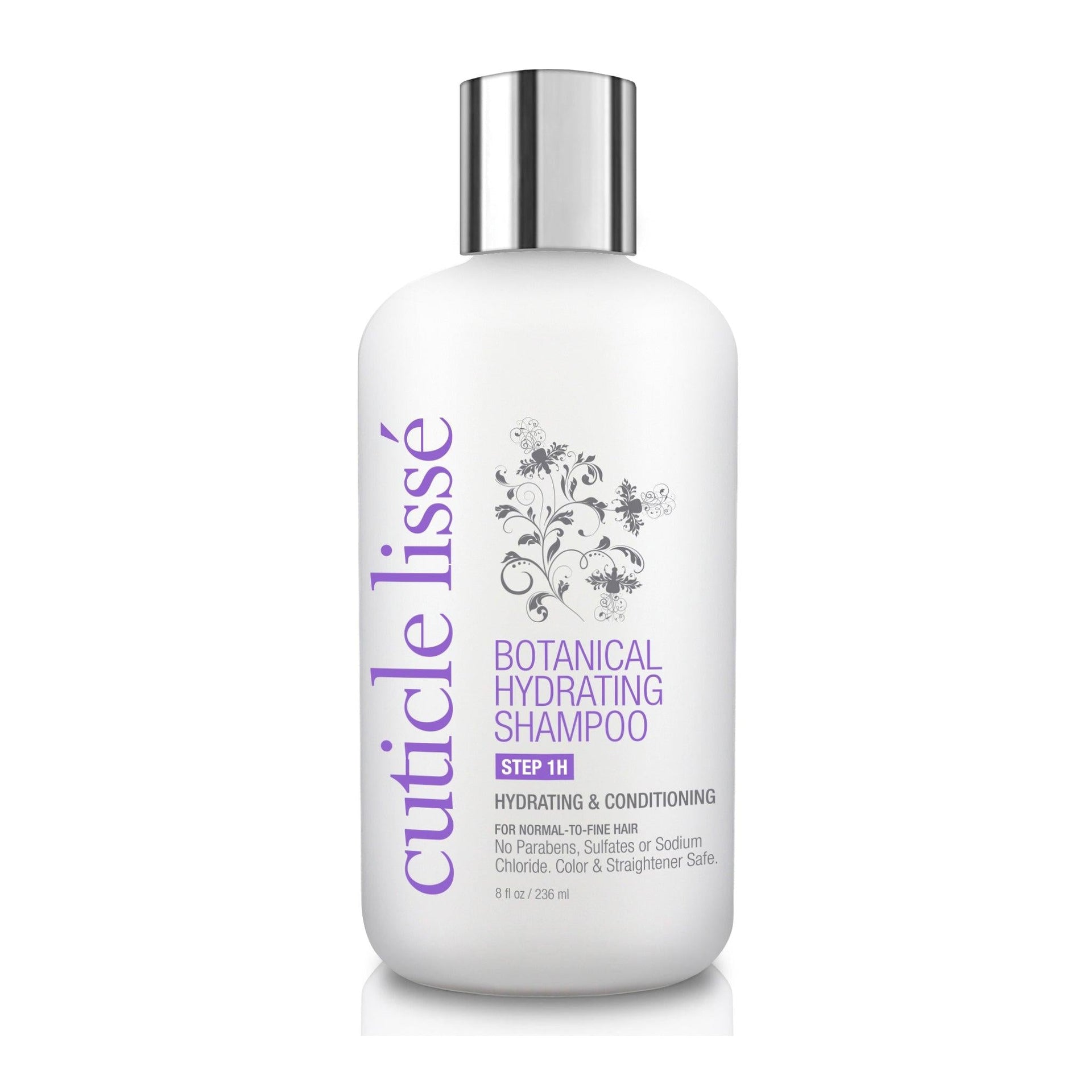 Step 1|6 - For Naturally Oily Hair 
This is the first step of our six step hair extension care line for women with naturally oil hair.
This lush shampoo nourishes & soothes hair with 11 botanical extracts. Eliminates build-up and gives structural integrity to hair. Great for all hair types.
Safe for colored, straightened and chemically-treated hair and extensions.
For best results follow with Step 2 - Silk Smoothing Hair Extension Conditioner 
NATURALLY CLEANSING 
This hair extension shampoo uses a blend of natural ingredients to cleanse your hair of oily buildup. These ingredients are also gentle enough that they will not strip your hair extensions of their cuticle. This is important because once the cuticle is stripped your hair extensions will become dry and brittle, and would need to be replaced. 
These ingredients include Matricaria Flower Extract, Lemon Balm Leaf Extract, Sage Leaf Extract, and Lemongrass Extract; all of which work together to cleanse, soothe and invigorate your hair and extensions. 
MAXIMIZES LIFE OF HAIR EXTENSIONS
The cuticle is the outermost layer of the hair strand and is the hair's only defense to damage.
Other shampoos can damage the cuticle and once it is stripped from your extensions they will become dry, brittle and will need to be replaced with new hair.
Cuticle Lissé Silk Smoothing Shampoo is 100% safe for your hair extensions and has many ingredients that will strengthen the cuticle, keep your extensions healthy and maximizing their life.
High quality hair extension hair should last approximately 1 year.
SAFE FOR HAIR EXTENSIONS:
When choosing a hair extensions shampoo you ware going to want to choose one that is strong enough to cleanse your hair of oils and build up, but gentle enough to prevent damage to your hair extensions.
The Cuticle Lissé hair care line was developed to keep your hair extensions healthy by providing them with the hydration, oils, and nutrients that they need.
Directions:
Wet hair thoroughly with warm water, squeeze a small amount into the palm of your hand and massage through the hair. If wearing hair extensions, apply more shampoo onto extensions using downward motion and squeezing technique. Create more lather by adding water to your hair. Rinse thoroughly and repeat if necessary.
We recommend washing 1 - 2 times per week. For best results, follow with Step 2 - Silk Smoothing Hair Extension Conditioner 
All returns must be postmarked within 14 days of purchase date for a full refund. All returned product must be in new condition with minimal use. 
SHIPPING
Customer is responsible for all shipping charges, unless we made a mistake on our end. Please reach out with any questions. 
CONTACT US
(949) 425-1210
info@glamourlocks.com